The TRH Magaluf hotel is a fantastic place to stay if your looking to be in the action of Magaluf.
The hotel is 150m from the beach and located in an area called Torrenova.
Torrenova is a short walk from the top of the strip in Magaluf so it's very handy.
This is one of those Majorca hotels that is a perfect place for young holidaymakers.
Hotel TRH Magaluf is a three star offering both cheap rates and a good service.
The hotel has a swimming pool with solarium which is perfect for chilling out in the day.
Daytimes in the hotel TRH Magaluf sees live DJ acts and pool parties to keep you entertained. It's perfect for getting lively again during the day or just kicking back with a drink and soaking up the sun.
The TRH Magaluf hotel also has a tennis court in case you feel like a bit of exercise during the day.
Because of it's location this is a definite party hotel that visitors will want to check out if that's what they're looking for this summer 2017.
Take a look at our TRH Magaluf hotel photos and videos to see what sort of place this is and whether it is right for you.
TRH Magaluf Hotel Rooms
The rooms are basic but clean and all you need for your stay. Most have a terrace or balcony overlooking the pool.
There are 211 rooms in total and all come with an en suite bathroom, little kitchen and satellite television.
TRH Magaluf has wifi available at a small extra charge.
Food & Drink
The food is served from the restaurant and good quality. For the price that you pay for the rooms it is good value with their all inclusive package.
Facilities At Hotel TRH Magaluf
The TRH Magaluf hotel has luggage storage room for when you leave, just ask at the reception for access.
The reception staff are friendly, knowledgeable and great to ask for advice on what to do while here on the island.
Check out our TRH hotel Magaluf reviews below to see what our customers have been saying about their experience here.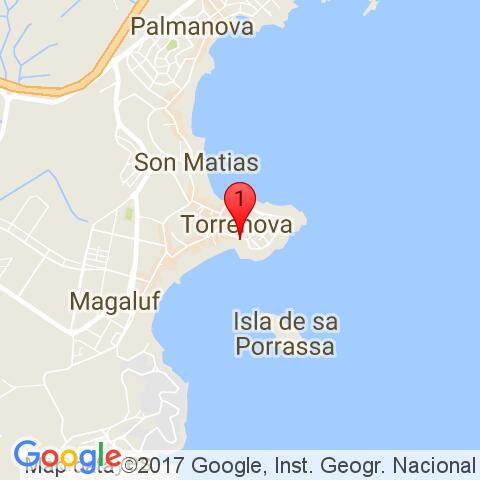 TRH Magaluf
Carrer Martín Ros García, 15
07181 Palmanova
Illes Balears, Spain
+34 971 68 29 78