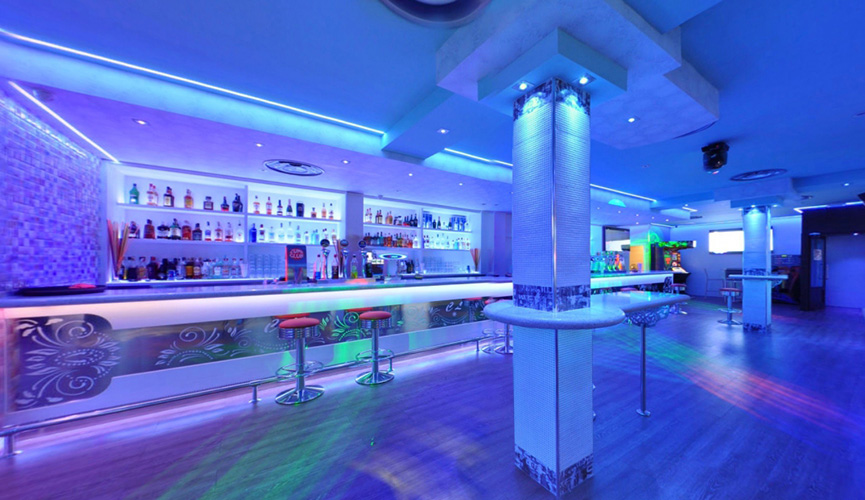 City Lights Bar, Magaluf
The coolest bar in Magaluf!
City Lights Bar is located in the heart of the Magaluf strip right where all the action takes place.
It's just down from Pirates Beach Bar and perfectly placed to serve as a great pit stop for you and your mates to take in the craziness going on all around you!
Last year City Lights reinvented itself with a massive refurbishment that has many visitors calling it the coolest bar on Magaluf strip. It's easy to see why as the joint is really swanky with great lighting and cool decoration – this bar oozes class!
If you want to enjoy sports, they've got you covered with their huge television screens covering football, rugby and any other sport you can imagine.
Its great place to chill in the day while catching your favourite team playing.
We rate City Lights so highly that we made it our meeting point for the Magaluf Foam Party. We'll use any excuse to visit this great bar!
This bar has a massive selection of drinks including some of the highest quality spirits and cocktails available in Magaluf bars.
There hasn't been a drink invented that City Lights doesn't have on its menu for you!
The staff at City Lights are hot, helpful and, most importantly, super fast at getting your drinks to you to help you cool down or heat up depending on the time of day. This is service the way you expect it to be when your in need of refreshments!
City Lights is one of those bars you just can't walk past without going in. It's open from midday until 4am and deserves a place in the heart of every Magaluf partygoer. Get yourself down there and sample this wicked bar!
Where is City Lights Bar in Magaluf?
City Lights is located at the bottom of the strip just before Pirates Bar & Grill. Check our map on the left to get an idea of exactly where it is.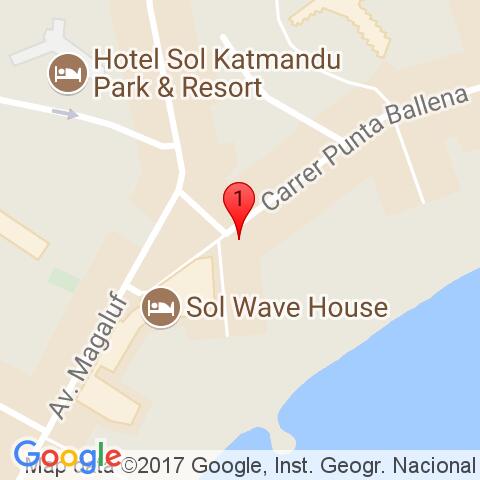 City Lights Bar
Carrer Punta Ballena, 4
07181 Magaluf
Illes Balears, Spain
+34 649 48 15 07
11am -4am