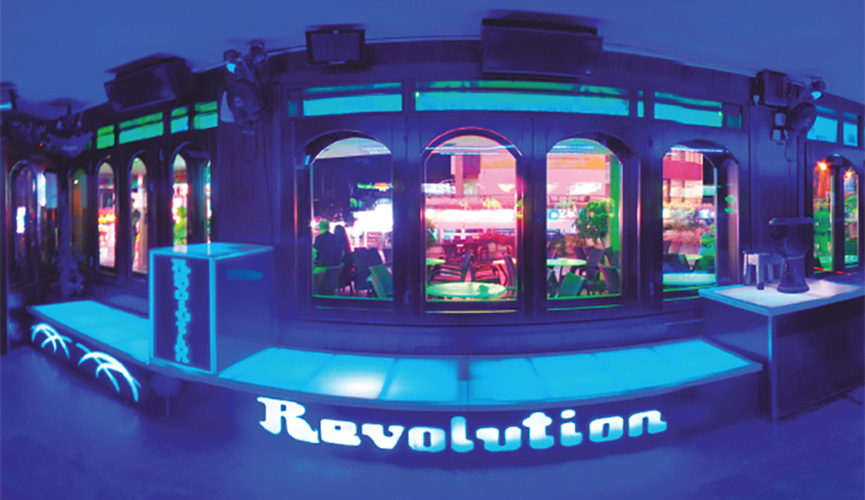 Revolution Bar, Magaluf
A favourite spot for many workers!
Revolution Magaluf is one of the most vibrant bars in Magaluf.
This place really knows how to party until the early hours with their great attitude and the biggest Magaluf tunes pumping out.
One of the famous things about this bar is the very attractive staff always ready to get you your drinks in a sec.
It really is service with a smile at this venue and you really feel welcome while you are there.
Revolution Bar has a great outdoor seating area so if you fancy a day in the sun soaking up the rays while drinking with your mates, this is the place.
It's one of the great Majorca Bars for chilling in the sunshine while sampling one of their famous fishbowls or whatever drink takes your fancy.
This venue is also perfect for catching up on the latest sports on their big screen TV's. Fancy a cold beer while watching the football? No problem, this Magaluf Bar is just what you need.
Inside Revolution they have a wicked dance floor where the punters can go wild to the latest music from Magaluf.
The sound system is a great state of the art affair which sends shivers down your spine when the bass from your favourite tune drops in.
All in all WeAreParty wholeheartedly recommends Revolution Bar as a place to visit and spend some time, or your whole holiday, in!
Where Is Revolution Bar In Magaluf?
This bar is so easy to find, just keep an eye out for Chaplins Bar which is next door to Revolution due to it being their sister bar on halfway up the Magaluf strip on the left.
Check out our map for more details.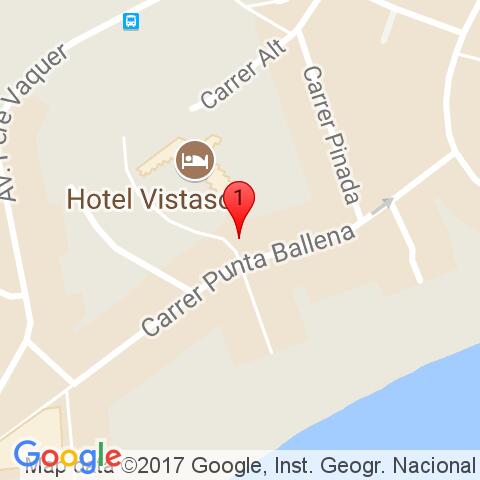 Revolution Bar
Carrer Punta Ballena, 9
07181 Torrenova
Illes Balears, Spain
Unknown
12pm - 4am