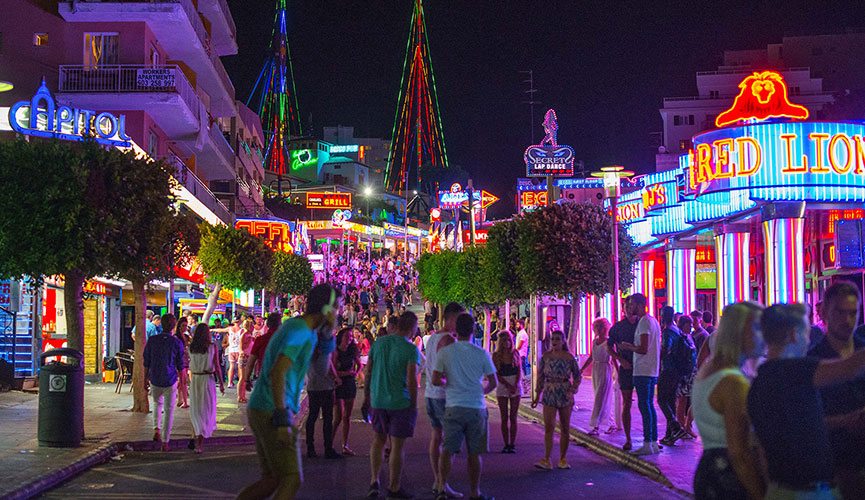 Turn It Down Magaluf Bars Told
Magaluf Bars & Clubs Protest About New Noise Limiters
Calvia town hall has pledged to give the municipality's musicians and bar owners an answer on Monday to their plea for an easing of the new noise limits. Under the new regulations, maximum decibel levels are between 50 and 60 decibels, which is the equivalent of a bar full of people just talking, never mind music being played. Bar owners and musicians want the level to be lifted to at least 70 decibels or ideally 100 during prime time.
Over 100 bars owners and musicians staged a silent protest before the weekly council meeting. "These new levels are an insult to musicians and cheats the clients," the meeting was told, and leading British musician Leapy Lee said that the turnout was very good.
"It was particularly encouraging because, in the past when most of the people protesting have been British, this time there was a large turnout of local bar owners and musicians and will give the cause a much greater boost. Plus, a few people brought along the new decibel limiters and demonstrated just how restrictive they are. They went off a number of times during the meeting, sparked by people simply talking or debating. So I think the council has realised that it may have been a bit hasty with this new bylaw.
"I know they are very enthusiastic about cleaning up the resorts etc. but I think they need to be slightly more realistic. Unless the limit is lifted, it could put some bars out of business and will make life very hard for musicians."
As far as the town hall is concerned, the introduction of the new bylaw was announced three years ago by the previous administration, so the sector has had time to prepare itself. But with the deadline looming on Monday, only 40 per cent of establishments in Calvia have installed the new decibel limiters and extra sound proofing because they cost 3,000 euros.
"We just hope that the town hall sees some sense and realises the damage these extreme limits will do not only to the bars and clubs but the resorts in general."