Chaplin's Bar, Magaluf
Magaluf Strip's oldest party bar!
Chaplins Magaluf, also known as Chaplins Bar is in the top end of Magaluf on the famous strip located just across the road from KFC and one minute from Magaluf Beach.
Not many holidaymakers to the island hasn't had at least one drink in this great venue.
This bar is well known for its party atmosphere and every night its full of partygoers raising the roof with their wild antics.
Its this type of fun that has raised Chaplins to the top of the bars in Magaluf to visit on your holiday.
The music is perfectly suited for the bar with some of the best British party DJs cranking out the tunes as the crowd sings along to the tunes. Chaplin's bar is definitely the place to let your hair down!
Friendly staff is not the word, these workers are a good bunch, a great laugh and hot! They'll make sure that you and your mates have a great time while visiting Chaplins.
This place has superb drink offers, great cocktails and is very popular for those crazy stags and lovely hens.
Chaplins hosts lots of the events in resorts and is also right next to Revolution bar so its super simple to find.
The bar is open from early morning until, erm, early morning! During the day Chaplins shows all the live sports and events so you can chill with your mates and catch up on the latest games while having a drink. With opening hours of 10am to­ 4am.
So, Chaplins bar gets the thumbs up from the We Are Mallorca team and we look forward to seeing you in there this summer!
Where Is Chaplin's Bar in Magaluf?
Walk up the Magaluf strip about halfway and you'll see Chaplins on the left hand side. Now get in and get drunk! If you need directions look at the map on this page.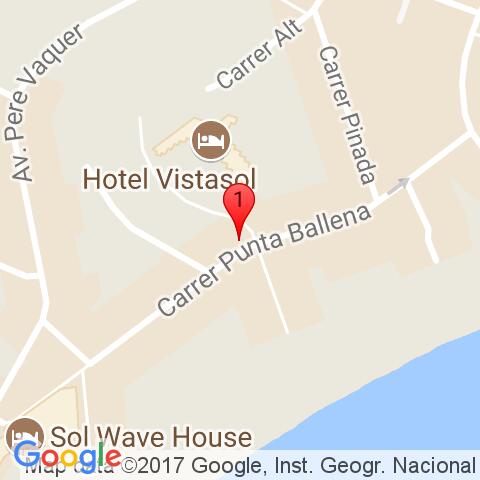 Chaplin's Bar
Carrer Punta Ballena, 7
07181 Torrenova
Illes Balears, Spain
Unknown
10am - 4am