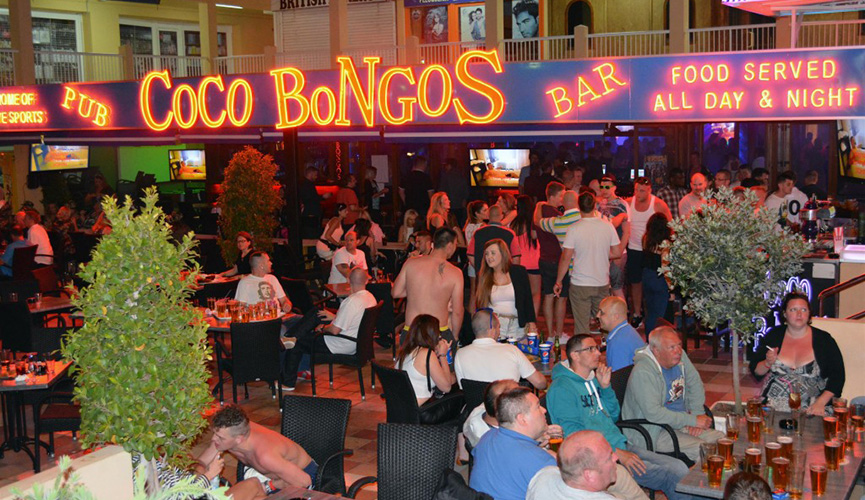 Coco Bongos Magaluf
Crazines, Bull Riding and a fantastic atmosphere!
Coco Bongos Magaluf is a bar which many party people go through every year, it's simply awesome.
Each year the bar gets busier and busier due to its prime location near BCM Magaluf.
Coco Bongos Magaluf is known for its super low drinks prices and great food.
Because it's so wicked CocoBongos is also the meeting point for many events including our own!
We love Cocobongos bar so much that its one of the venues for some of our hottest events such as our Magaluf Zoo Project and We Are Commando.
This top rated bar is just around the corner from BH Mallorca and down the road from Hotel Samos.
It's also just down the road from that giant of clubs, BCM Magaluf.
This means it's in a perfect spot to always be busy!
Because of its location and fantastic sun terrace the Pirates Show Magaluf made it their official after party venue.
It's a great place that everyone can easily find and as its mostly open air its easy to not lose people!
This place is one of those Majorca Bars where you can also get a snack all day.
What Does Coco Bongos Magaluf Look Like?
Cocobongos has a similar vibe to Mambos Bar as it's a terrace venue plus it has regular bull riding going on.
Inside CocoBongos you'll find a wicked dance floor presided over by some of the islands best DJ's firing in all the Magaluf party tunes to make you go mental.
We challenge you not to find yourself dancing in this great bar!
Outside the terrace is the largest in Magaluf and a wicked sun trap. Its perfect for relaxing while your hosts bring you ice cold beers, cocktails and food throughout the day.
Watch out though, it's such a wicked bar to kick back in that you'll definitely need your sun cream on!
Of all the bars in Magaluf you'll probably hear it before you see it as this place is rockin day and night.
CocoBongos is a real hub of the bar scene in Magaluf for sure.
Visiting this bar in Magaluf is a MUST during your holiday to Magaluf.
Coco Bongos Magaluf is widely regarded as one of the best bars around and if your not there, you aint having fun!
We'll see you down there this summer, ours is a large one.
Where is Coco Bongo located in Magaluf?
Look for the famous neon CocoBongos sign and you know you've hit the right place.
It's just over the road from McDonalds and close to Magaluf's busiest and best hotels.
See our map for details on where it is.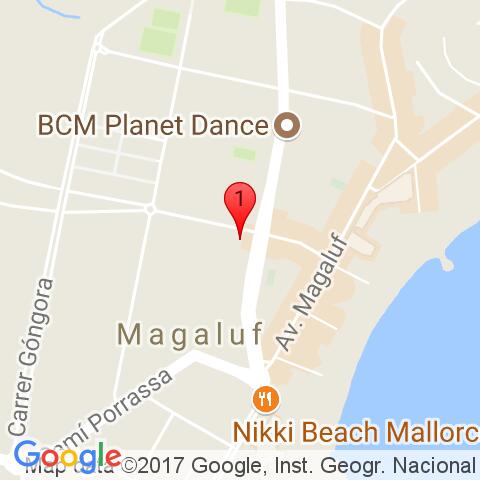 Coco Bongos
Carrer Blanc, 5
07181 Magaluf
Illes Balears, Spain
+34 695 15 96 22
8am - 3.30am