The BH Mallorca hotel has made a real name for itself as one of the top Majorca hotels to stay in Mallorca.
This hotel really has it all. Massive water slides, pools and a big stage venue for live acts!
You'll be able to get to the beach with a short walk and also the main strip area where all the bars are.
The BH Mallorca hotel is targeted at the youth market and really has everything you need, you won't want to leave the place!
A main draw of this hotel is the huge Stage area that plays host to some of the biggest acts in dance music.
People such as Steve Aoki, Tiny Tempah, Martin Garrix and Craig David are lined up for this summer 2017.
This hotel is 18 plus only so bear that in mind if you're a family.
Overall the hotel has a cool vibe and decor that strikes just the right tone for a party holiday.
BH Mallorca Rooms
The rooms in the BH Magaluf hotel are very cool and perfect for the young visitors. They make a great base for your stay.
The rooms come fully stacked with free wifi, flat screen tv's and air conditioning.
The apartments available in BH Mallorca also have kitchenettes so you can cater for yourself if you like.
Food & Drink
The food at BH Magaluf is very good. Served from 9am to 9pm plus snacks are available from the various bars.
Basically you won't ever have to venture out if you don't want to as all the food and drink you need is right here.
Facilities
The BH Mallorca hotel has amazing facilities, we don't know where to start!
There is the waterpark, stage area, great rooms and last but not least the amazing customer service.
This hotel really is the place to stay if you're looking for an all in one party package.
Check out our BH Magaluf reviews below to get a feel for what other people on holiday thought of the place.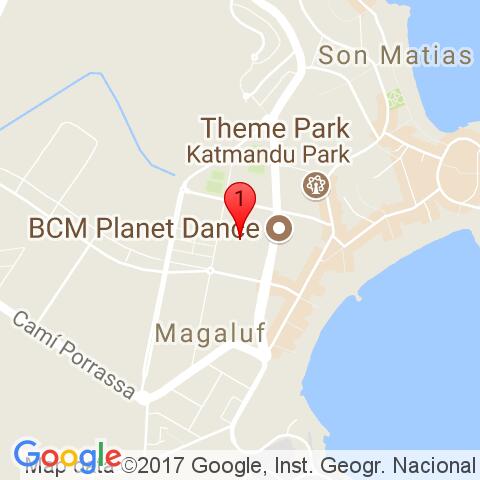 BH Mallorca
Av. Palmeres 12
07181 Magaluf
Illes Balears, Spain
+34 971 13 15 93