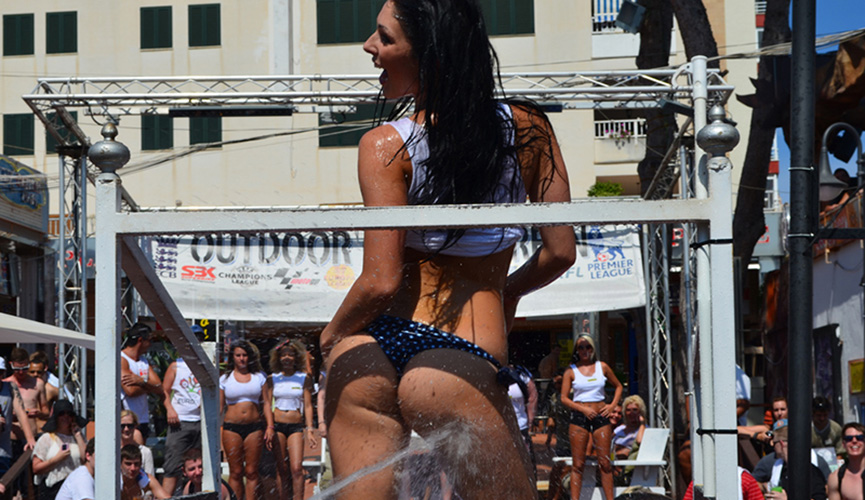 Mambos Magaluf
The terrace bar to be seen at night or day!
Mambos Magaluf, or Mambo's Bar to be grammatically correct, is a legend in its own lifetime.
The bar offers a huge open terrace with a large Bar for you partygoers to enjoy the view while living it up day and night there.
This is definitely one of the best Majorca Bars around.
Mambos Bar Magaluf is a firm favourite of the team here at We Are Mallorca as it's a well run, fantastic place to throw a party.
The bar is located just off Magaluf beach and slap bang in the middle of Magaluf Strip.
This venue has a huge amount of partygoers visiting it each year.
Mambos bar Magaluf is also extremely famous for its Mambos Miss Wet T-Shirt competition every Tuesday and Friday.
Take our word for it, this is the place to come and see some of the best looking girls in resort.
Girls if you think you have what it takes you can enter the competition at Magaluf Mambos.
You never know you may just win some great prizes so get on up there!
Mambos Magaluf also has a spinning Rodeo Bull on the terrace that can be used for free by anyone brave enough to go up against the man operating the bull.
But be warned, he's rarely beaten!
In addition to the above fun Mambos Magaluf is also home to many events.
This year the bar will be one of the stops on the Magaluf Zoo Project party.
Fresh for 2017 there is also a brand new VIP area with table service and quality drink packages.
We're so looking forward to this we've booked our table already!
The bar has a huge screen on which to watch all the latest sporting events while topping up your tan.
With a vibrant atmosphere and lots of drinks offers, party music and great staff this is the place to be to keep the party going!
Where Is Mambos Magaluf?
Magaluf Mambos is located just off of Magaluf beach.
If you're walking up the strip turn right at Tokio Joes and it's down the street on the right.
You can also get to it by looking to your right when you see The Office on your left.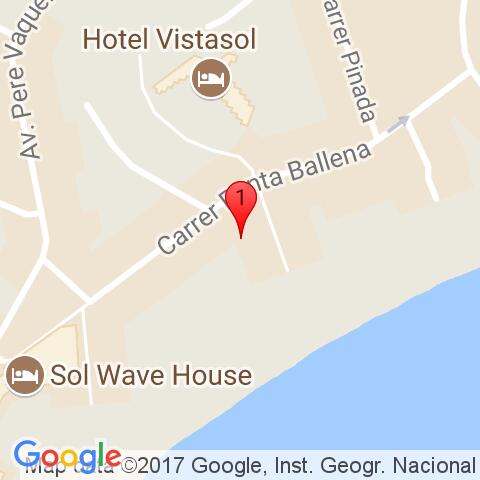 Mambos Terrace Bar
Carrer Punta Ballena, 20
07181 Torrenova
Illes Balears, Spain
+34 663 69 48 66
12pm - 4am