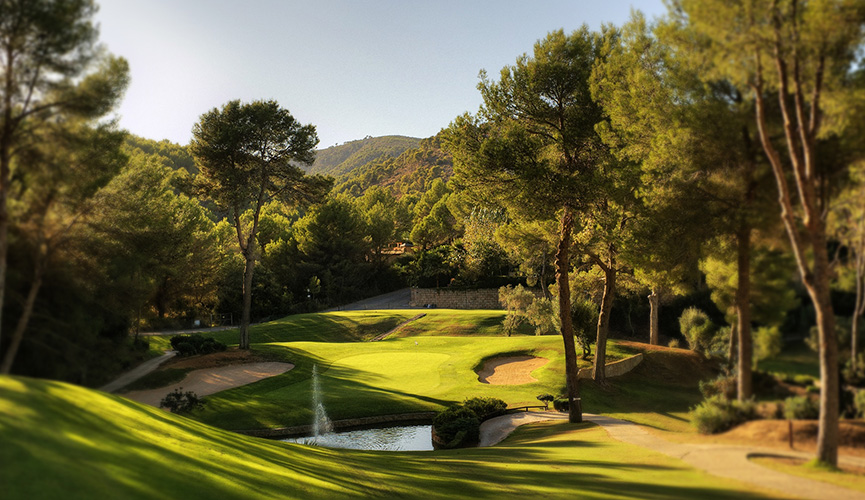 Son Vida Golf
The oldest golf course in Mallorca visited by thousands every year.
Son Vida Golf is the oldest course in Mallorca, but it wasn't the first to be built on the island. The Hotel Golf Playa de Alcúdia built in 1934 was Mallorca's first golf complex, however the Civil War paralysed the project, until 30 years later when Son Vida opened in 1964.
Great milestones, and the million players who have walked on its greens, give this course its legendary status. Few courses can boast having held a European Tour event twice (in 1990 & 1994). It was in the first of these events that Severiano Ballesteros made history. The now legendary Cantabrian sportsman won the Balearic Open in the play-off at the 18th hole, a spectacular par 5 dogleg. An incredible feat that is recorded for all to see in the Clubhouse at Son Vida.
In 2001 the famous German architect Kurt Rossknecht received the commission to redesign the course increasing its difficulty, and to optimise the areas of play. At 5,601m it is short by modern standards, but is remembered by most for its sweeping doglegs, and its final signature hole.
Today, Son Vida Golf Course remains as one of the most popular courses amongst golfers who visit Mallorca. Its mature woodland and spectacular views of the bay of Palma make it one of the more attractive courses on the island.
You May Also be interested in these great events and activities...
You May Also be interested in these great events and activities...