Your Guide To The Island Of Majorca
We Are Mallorca is your guide to everything you need to know about Majorca during your holiday here.
The island of Mallorca, known as Majorca to the UK visitors, is a beautiful place full of amazing beaches and sights to see. Very few people come on holiday to the island and leave disappointed.
Mallorca is steeped in history with each part of the island offering something different depending on what type of holiday you're looking for.
There really is something for everyone on our island. Beautiful beaches, vibrant nightlife, amazing sightseeing opportunities and fantastic activities and events.
Read on to get a taste of what Majorca has to offer!
Majorca Places, Towns & Villages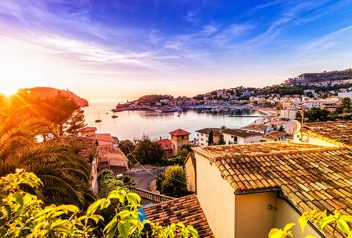 Where to visit in Majorca? That is the question. It all depends on what you're looking for and who you are travelling with.
For the sightseeing buffs the delights of the capital, Palma De Mallorca, is something to definitely consider.
Palma De Mallorca is a vibrant city offering great leisure and sightseeing opportunities. The cathedral, just opposite the port, is a particularly awe inspiring place to visit for those interested in architecture.
Maybe it's a more relaxing holiday for the family you're looking for? Then look no further than Cala d'Or which is renowned for it's beautiful beaches and friendly attitude.
Or perhaps it's the famous nightlife of Magaluf that you're interested in. A world renowned destination for many of the younger visitors to the island.
You can read all about these places and more in our best places in Majorca guide so jump on in and find out more!
Majorca Weather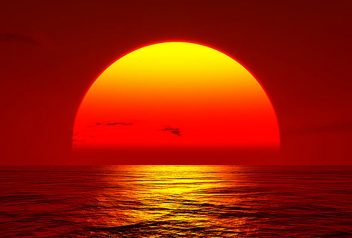 Need to find out more info about what the Majorca weather will be like for your holiday here? No problem, we'll give you a run down of what the weather is like for every month of the year.
Of course the weather in Majorca is well known for being hot in summer (and when we say hot we mean it!) but what about in the spring, autumn and winter seasons?
Check out our Majorca Weather section for what to expect from our island!
Majorca Beaches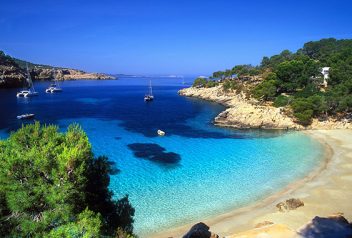 Majorca beaches are known for their golden sands and cool blue water. There is no place better to unwind from life back home than soaking up the sun here.
We've put together a list of the best beaches in Majorca for you to visit and enjoy. Grab yourself a mojito and work out which one you want to spend time on.
Read our best Majorca Beaches guide to get the inside info from the people who live here all year round.
Things To Do In Majorca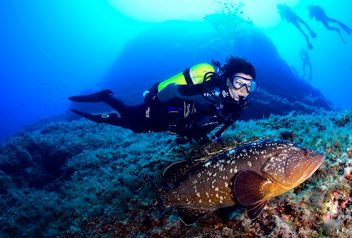 There are a huge amount of activities, events and sports to take part in on the island. The choice is really endless!
Because of this our things to do in Majorca section gathers all the best leisure activities for you to look and search through.
Whether it's sightseeing, water sports, hiking, cycling or exploring the nightlife we've got the information you need to make your perfect holiday.
You're also able to book direct through our website and your tickets will be emailed to you straight away so you're ready to go as soon as you arrive here.
Check out our list of things to do in Majorca and start to get excited about your holiday!
Majorca Nightlife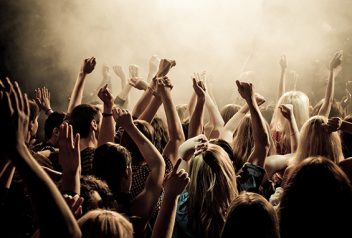 There's no question that a huge amount of young tourists come looking for the legendary Majorca nightlife. Because of this it's been at the top of the European nightlife tree for decades now.
The Majorca clubs such as Pacha, Tito's and, most of all, BCM Magaluf regularly top the charts of best places to visit for a night out.
However, Majorca is famous for it's cafe culture, restaurants and bars as well which make up an important part of the nightlife scene here.
See our Majorca Nightlife page for more info on where to go on a night out on the island.